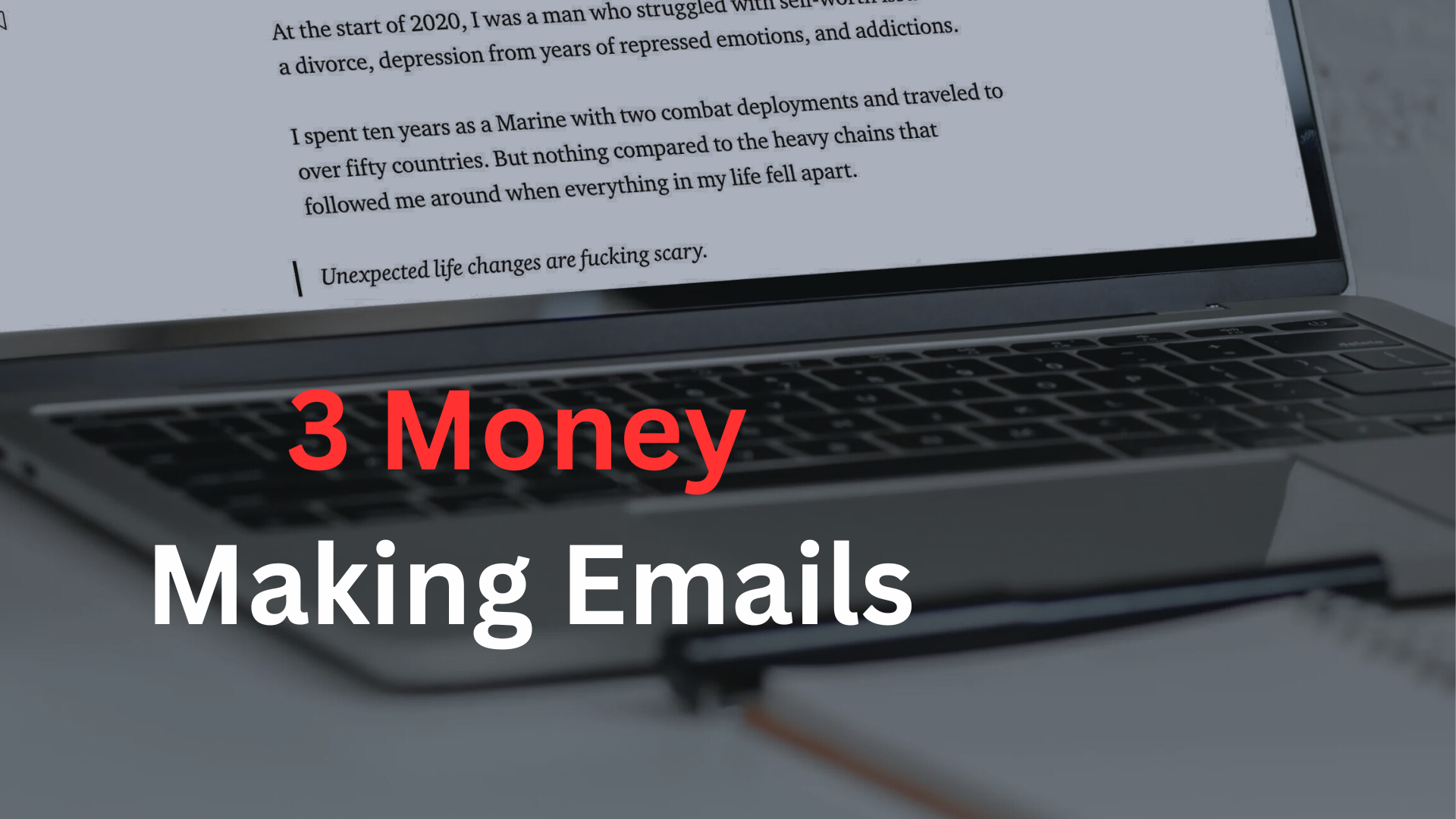 Do you think email marketing is dead?
With A.I. taking the storm, email is actually more important than ever.
Knowing the ins and outs of email types can give your business the edge you've been looking for as our world twirls faster on its axis than ever before.
Why is that? 
As a brand-new business or upcoming brand, you've got a lot of chit-chatting to do, and guess what? Email marketing is still your best option when communicating with your audience in a direct, no-nonsense manner.
Social media is a great way to grow, but it's like a rented pad; you don't own it. It could be here one day, gone the next. Poof! 
But those little golden nuggets sent to your subscriber's inboxes aren't disappearing anytime soon! Unless they unsubscribe.
So buckle up as we dive into the magical world of emails and uncover the secret sauce to make your business grow.
First on the menu…the Welcome Sequence
#1 The Welcome Sequence- AKA, The Customer Journey
Consider this your customer journey for new leads.
Your mission, should you accept it, is to make them feel like they've joined an epic club. You want to establish a tighter relationship than their favorite pair of jeans.
Think of it like this – new leads sign up, and bam, they're hit with emails that guide them like a glowing path in the dark. 
Inside this welcome series, you'll include:
Acknowledgment ( let them feel understood)
Setting the stage for what's to come
Painting a picture of the awesome life when they get results
Addressing any potential roadblocks
And finally, launching them into action!
This welcome sequence will be your ticket to converting those leads into customers, all warmed up and ready for your future offers. 
Nail this, and everything else is a piece of cake!
Next up is the Re-engagement Sequence.
#2 Re-Engagement Series
Ever had a friend go MIA for a while? 
This is your "Hey, long time no see!" email, designed to rekindle the love with your inactive subscribers.
A couple of emails (let's say, 2 or 3) will do the trick here.
Poke them a little to engage with your oh-so-irresistible content. Start with a friendly nudge, like, "Hey, still interested in [insert thing]?" 
And then give them a FREEBIE made just for them. Before they know it, they're back on the customer journey express!
The third magic trick in our hat – Launch Sequences.
#3 Launch Sequences
If you're selling anything online, these babies are your bread and butter. They're all about creating anticipation, sharing benefits, and making your product seem like the best thing since sliced bread.
Throughout the launch, you'll weave a story that includes incentives to buy, a pinch of scarcity to create urgency, sprinkle in some social proof, and address any objections. 
Don't forget to include a countdown and a final chance to buy – because everyone loves a ticking clock!
Last, but definitely not least, the cherry on top – the Weekly Newsletter!
BONUS- Weekly Content
Consider this your weekly rendezvous with your subscribers, providing them with a mix of education, inspiration, or plain old entertainment. 
It's your chance to hook them in, tease them a little, and nudge them toward your call to action.
If you have a podcast, it's a great way to repurpose content and get it to your audience. If subscribers finished a welcome series, then this is a great way to nurture them even further so they become a customer.
The idea is to keep them in your world and offer another touch point.
So there you have it, folks! 
The top 3 types of email sequences you need to be sending so you can grow your business without relying on social media.
Ready to give your business the jet fuel it needs to skyrocket to success?
Or maybe just need a friendly ear to bounce off ideas?
Either way, I've got you covered! Drop a comment below, and I will reach out.