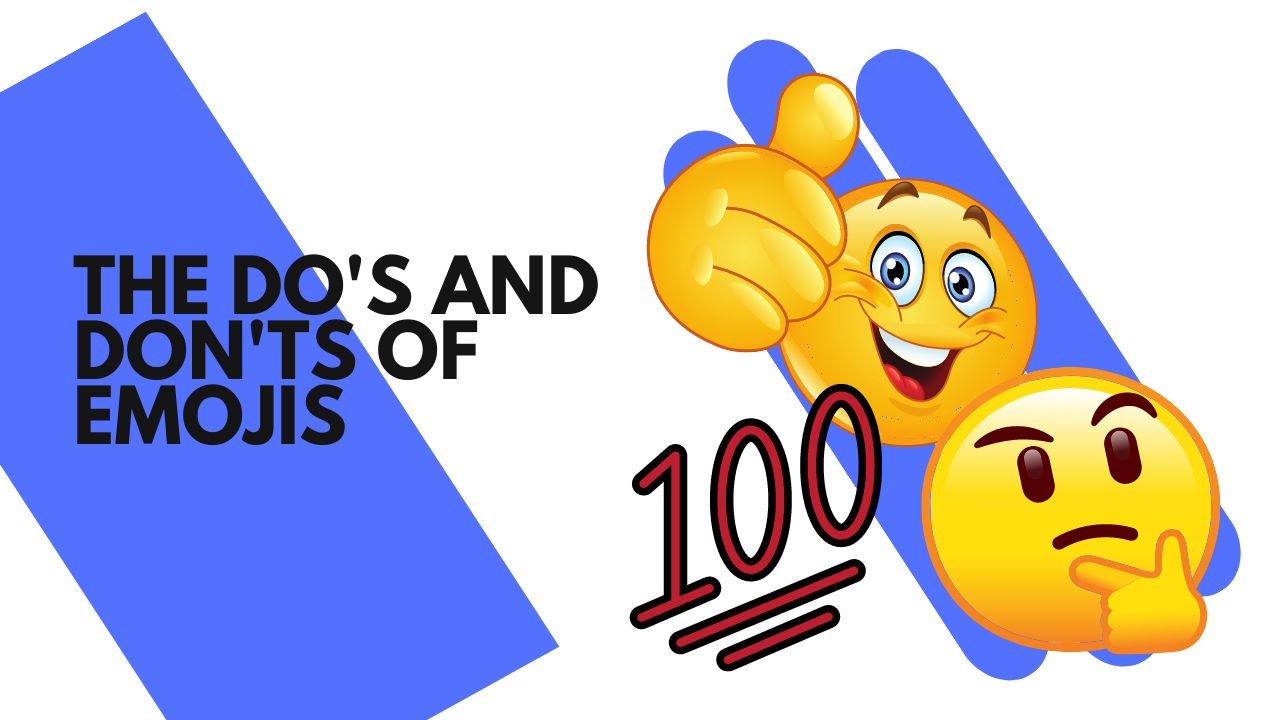 Do you use emojis in your marketing?
You should, and here's why…
As a copywriter, I love emojis.
Emojis are the universal language that everyone can understand. They can convey sarcasm, humor, sadness, or excitement in a way that text cannot.
But how can you use them in your marketing?
I'm glad you asked because I am about to cover all that and more.
But first, I'm George!
Welcome to my marketing playground! Here, I'll be dishing out the juiciest tips, tricks, and tactics to help you attract & convert your ideal customers.
And this week, I want to add some spice to your marketing strategies!
If you're ready to dive into the world of emoji marketing, then buckle up because I will show you how to take your marketing game to the next level with fun and creative emojis.
In this article, we will explore the power of emojis in email and social media marketing, the dos and don'ts of using them effectively, and why people love them.
Let's dive in! 
Why Emojis? 🤔
A tiny emoji can make all the difference in a world competing for attention. Whether sending a text to your friend or promoting your brand, emojis have become a game-changer in modern communication.
Emojis are fun and expressive and add personality to our messages.
It's no surprise that they have also become a popular tool in marketing. Brands use emojis to connect with their audience, boost engagement, and create a more human connection.
Here's how you can too!
Emojis in Email Marketing
Email marketing is an essential part of any marketing strategy. However, getting people to open and engage with your emails can be challenging.
This is where emojis come in.
Emojis are eye-catching and make your email stand out in a crowded inbox.
According to this article, emails with emojis in the subject line had a 56% higher open rate than those without, which was reported by Experian.
Say what???😲
Emojis also add personality and humor to your emails, making them more relatable and enjoyable to read.
For example, if you're promoting a sale, you could use the shopping cart or money bag emoji to make the email more visually appealing and exciting.
How can you use them?
Stick to one or two emojis per subject line or email, ensure they are relevant to your message, and avoid using emojis that could be misinterpreted or offensive.
Emojis in Social Media Marketing
Social media is all about engagement. You want people to like, comment, and share your posts. Emojis can help you achieve that goal.
According to a report by Quintly, Facebook posts with emojis had a 57% higher engagement rate than those without.
That means more shares, likes, comments, clicks, and potential sales for you💵
If you're promoting a new product, you could use the starry-eyed or heart-eyes emoji to show excitement and enthusiasm. You can even use emojis to break up your text and make it relatable to the person reading your post.
For example, a pizza restaurant could use the pizza or the chef hat emoji in their ads to make them more visually appealing and enticing.
And if you're a marketer, expression is how you win the game!
This brings us to how to use them in your messaging.
The Dos and Don'ts of Using Emojis in Marketing
While emojis can be a powerful tool in marketing, it's essential to use them effectively. Here are some dos and don'ts to keep in mind:
Dos:
Use emojis that are relevant to your message and brand.
Use emojis to convey emotions and tone.
Experiment with different emojis to see which ones work best for your audience.
Use emojis sparingly to avoid looking spammy.
Test your emails or social media posts to see how they look on different devices and platforms.
Don'ts:
Overuse emojis, as it can make your message look unprofessional.
Use emojis that could be misinterpreted or offensive.
Use emojis in every single post or email.
Rely solely on emojis to convey your message.
Did someone say show me the money!!!
Ultimately, one of the biggest reasons people love emojis is because they add a personal touch to our messages. Emojis can show our personality, interests, and sense of humor.
So, if you want to add fun and personality to your marketing strategies, emojis are the way to go. Just remember to use them smartly, and don't forget to have fun with them!
Comment if this helped, and I will see you back next week for another episode of the Marketing Mayhem newsletter.